Welcome to the website of Hiltra Verhuur, for over 35 years the undisputed PGS15 specialist for the Netherlands and Belgium!
Hiltra Current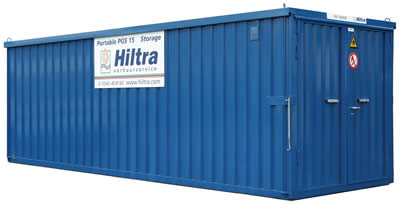 Rental F60 Storage Systems and Occasions:
Do you want to deploy a PGS15 storage system quickly? Hiltra always has several occasions available from stock or check out our options to rent.
Delivery of products/specified delivery times:
Due to the scarcity of raw materials and the great pressure on our carriers, it may happen that the previously specified/agreed delivery times cannot be met. For questions about this you can always contact us at 0342-404160.
Hiltra has different vacancies open:
- Production Engineer
- Assembly workers
Rental units for ASML in Eindhoven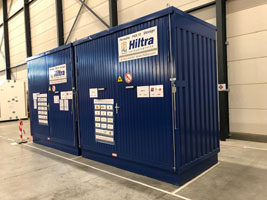 At ASML, via logistics service provider DHL, two rental units Bigsaver® model BS3000/1100 fire compartmentshave been taken into use. With this, a flexible solution was quickly realised for the temporary storage of 12 euro pallets with ADR substances in accordance with PGS 15. Soon this storage will be expanded with another 12 euro pallets.
Rental units for DB Schenker Tilburg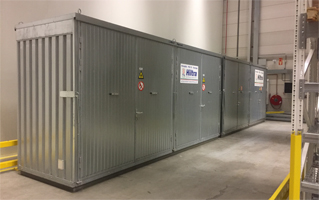 Two Bigsaver® model rental units have been taken into use at the DB Schenker distribution centre in Tilburg. This provides their customers with a flexible solution for the temporary storage of 24 euro pallets of ADR substances in accordance with PGS 15. Of course the fire compartments are immediately put in place by us, so they can be used immediately.
Are you also looking for a quickly deployable fire resistant solution for the temporary storage of ADR goods, please contact one of our consultants at +31-342-404160. Or take a look at our rental program.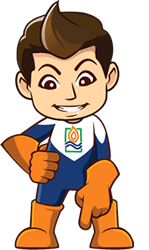 ---
Offers